rapidresponse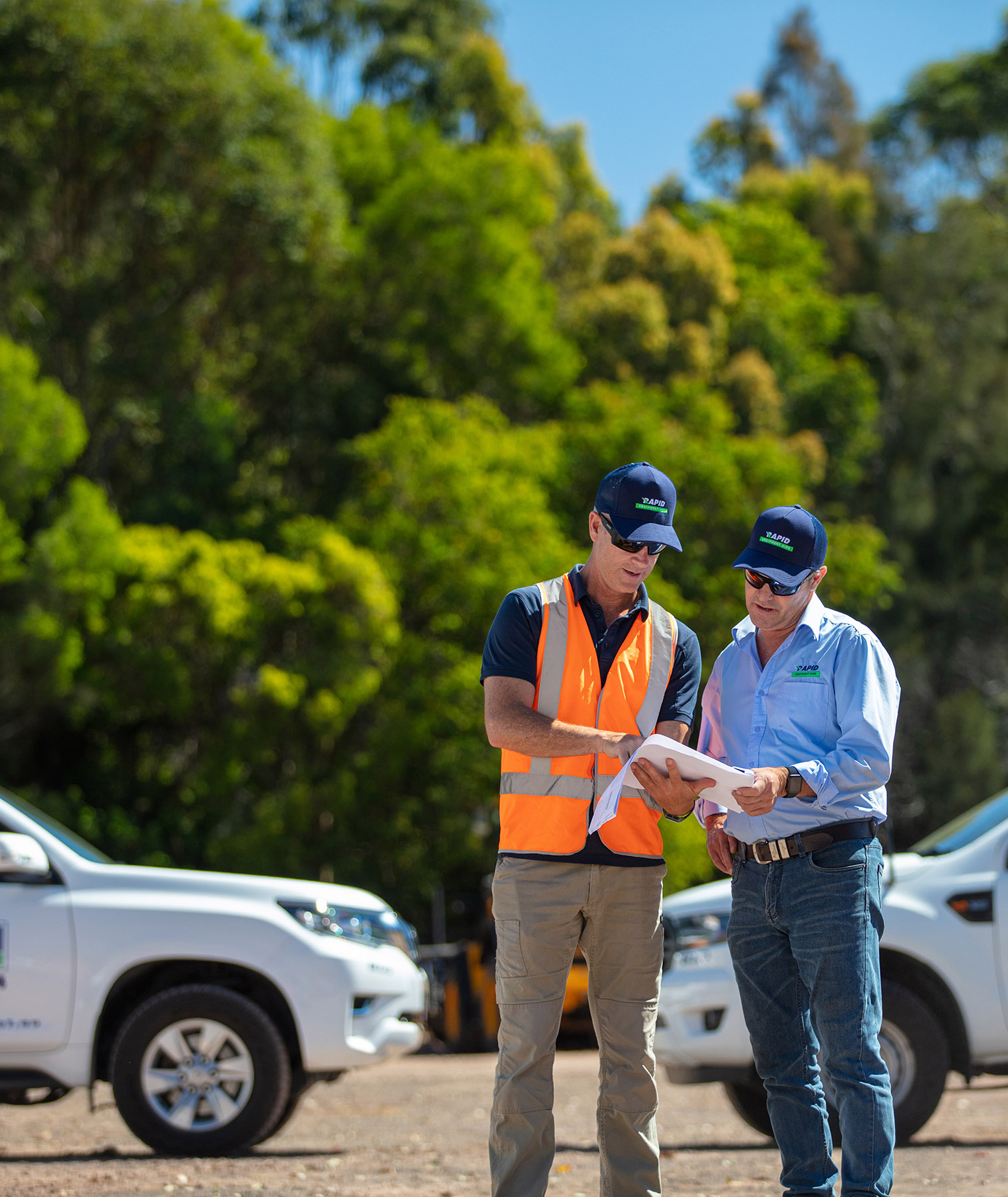 Our rapid response equipment team is ready to go.
With over 16 staff & delivery vehicles, we're well equipped to send any employee, any time, any day (from the director to the apprentice) with your product when you need it. Go ahead…try us & compare the service.
I use Rapid because … "Their products are very reliable. They offer competitive rates and great service. They always seem to have exactly what we need, and if they don't, they'll source it from someone else or just buy it new"
Eddie Wilkinson (
Shadforths Civil Engineering
 ― Area Supervisor)
 utilising Rapid's services for 9 years
I use Rapid because ... "They're reliable. They offer quick service, and nothing is a problem. When I cant source a piece of equipment, they'll ring around until they find an option. This allows me to get back to what I need to be doing."
Greg Hopkins
 (CMC ― 
Project Superintendant) 
Utilising Rapid's services for 8 + years
I use Rapid because ... "of the service and expertise offered. I get quality products, sometimes even Brand New for my projects which is excellent from a reliability point of view. And being Regional, I find them very flexible to my needs and I know the money is re-invested into the community"
Lachlan Swann (Department of Main Roads (Roadtek) ― Project Engineer)